We provide free services to people with disabilities and seniors.
A Claremont based non profit organization dedicated to increasing the independence of people with disabilities and seniors. 50% of our staff and board are people with disabilities, providing us a unique insight into how to provide the best services. 
Disability Disaster Access & Resources
SCIL is partnering with CFILC, SCE, & PG&E to help people with disabilities be prepared for natural disasters, emergencies, power shut offs and more.
For more information, please contact
Patrick@scil-ilc.org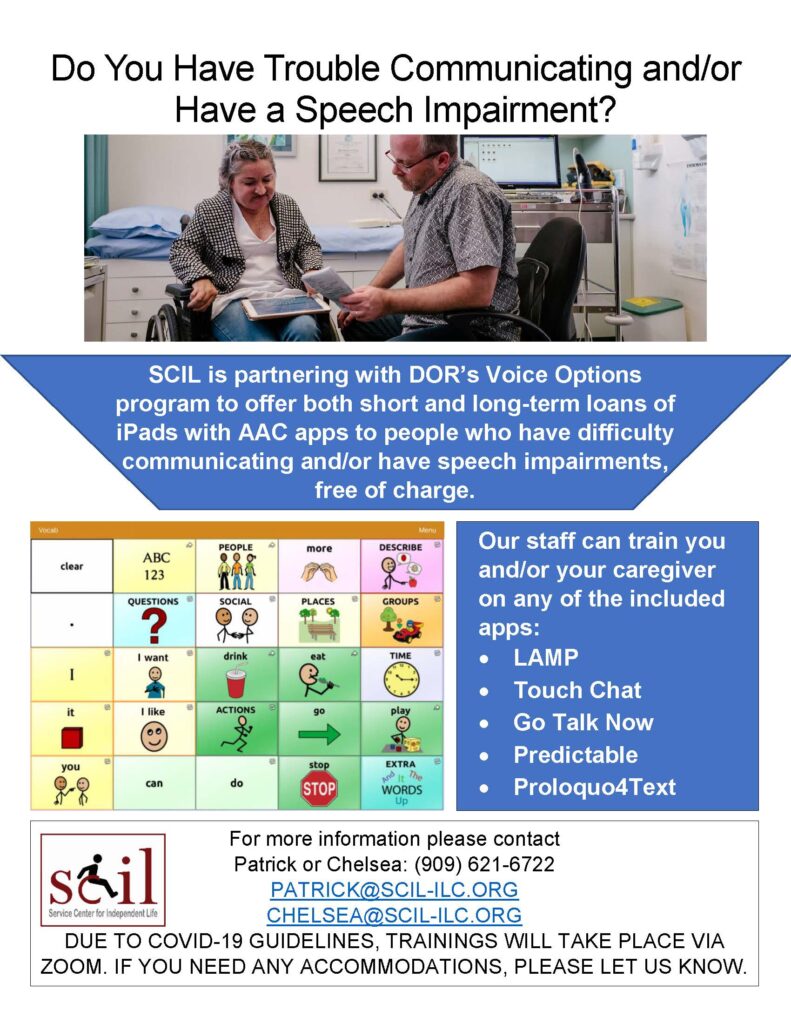 Contact us at (909) 621-6722 for assistance with Cal Fresh benefits.
To sign up for the virtual cooking class, please email Janice@scil-ilc.org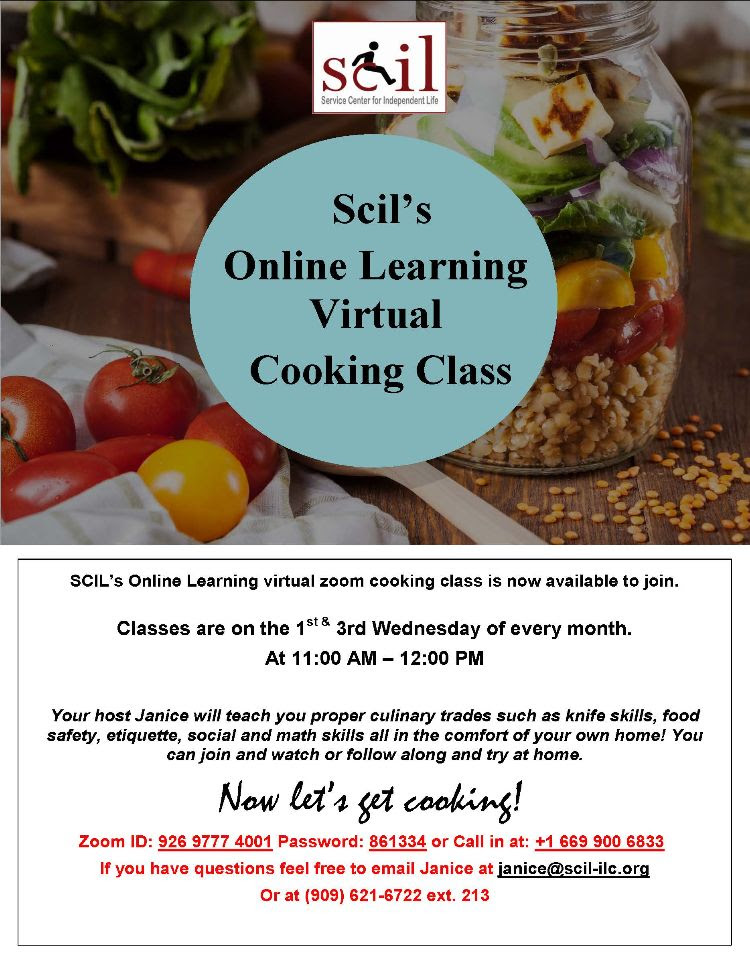 Contact LaKenya@scil-ilc.org for any questions.
Contact us for anything you want to know! We are happy to answer any question you have as quickly as possible.