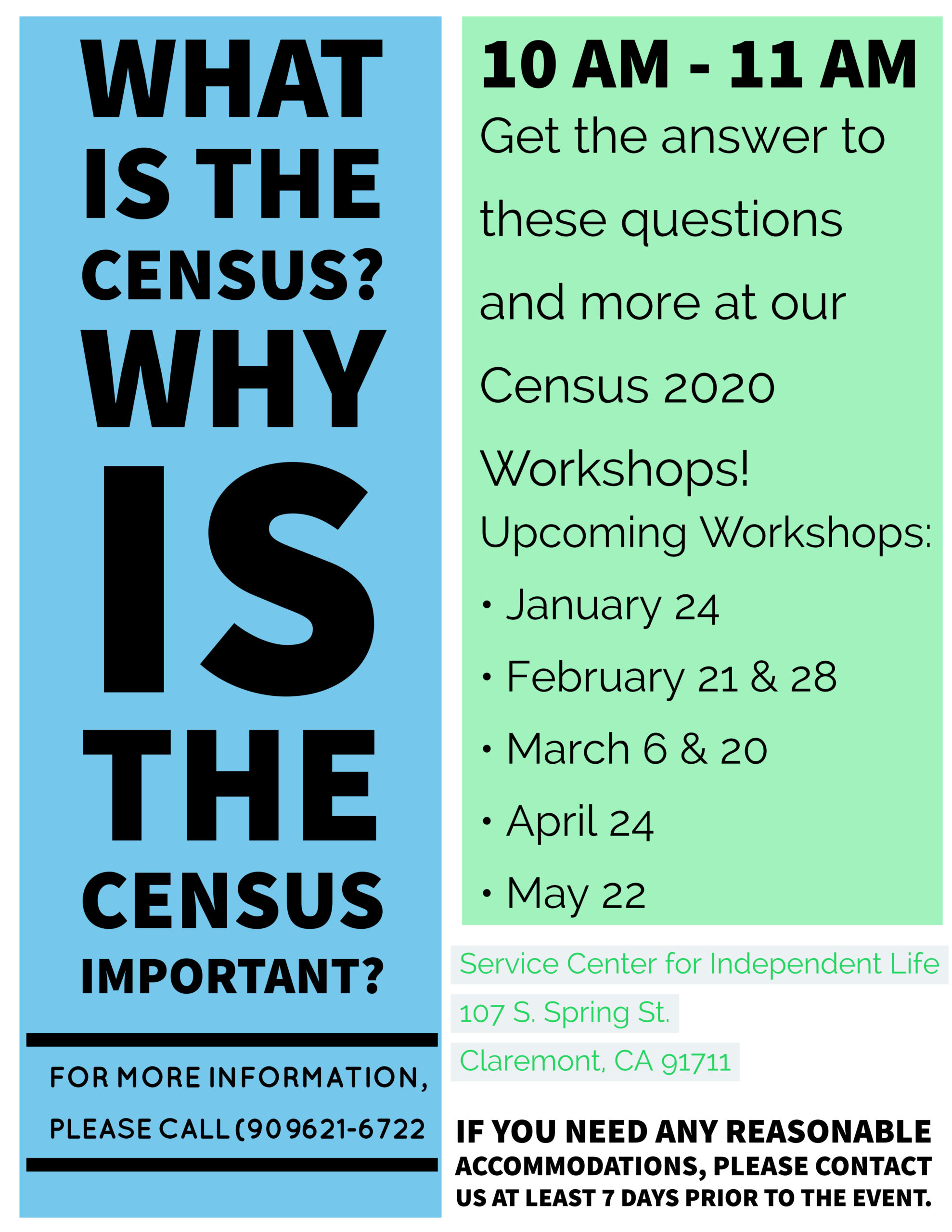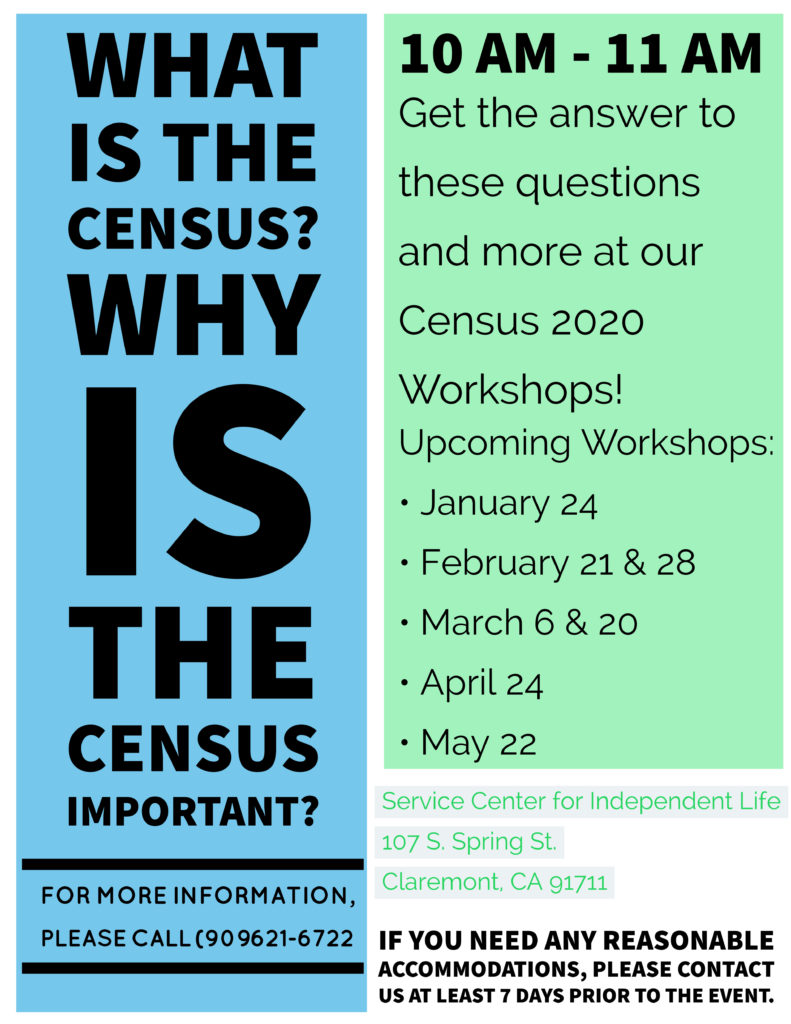 What is the Census? Why is it important? What kind of questions will I be asked? Do I have to answer all of them? What if my legal status is pending? How will they use my information and how can I be sure my information is safe?
In addition, did you know that you can answer in Spanish online or through a phone call?
We will answer all your Census related questions in our upcoming workshops. Participating in the Census can lead to increased funding for much needed programs, so do your part to help yourself and others by educating yourselves and spreading the word!

These workshops will take place at our center from 10 AM – 11 AM on the following dates:
January 24
February 21 & 28
March 6 & 20
April 24
May 22

For more information, please give us a call at (909) 621-6722.
If you need any reasonable accommodations, please contact us at least 7 days prior to the event.

How Our Data from the Census are Used
To determine the distribution of Congressional seats to states
Mandated by the U.S. Constitution
Used to apportion seats in the U.S. House of Representatives
Used to define legislature districts, school district assignment areas and other important functional areas of government
Find out about the 2020 Census Redistricting Data Program
To make planning decisions about community services
Such as where to:
Provide services for the elderly
Build new roads and schools
Locate job training centers
To distribute more than $675 billion in federal funds to local, state and tribal governments each year
Census data informs how states and communities allocate funding for:
Neighborhood improvements
Public health
Education
Transportation
Much more
To provide Age Search information
The Age Search service provides information for:
Qualifying for Social Security and other retirement benefits
Passport applications
Proving relationship in settling estates
Researching family history or a historical topic