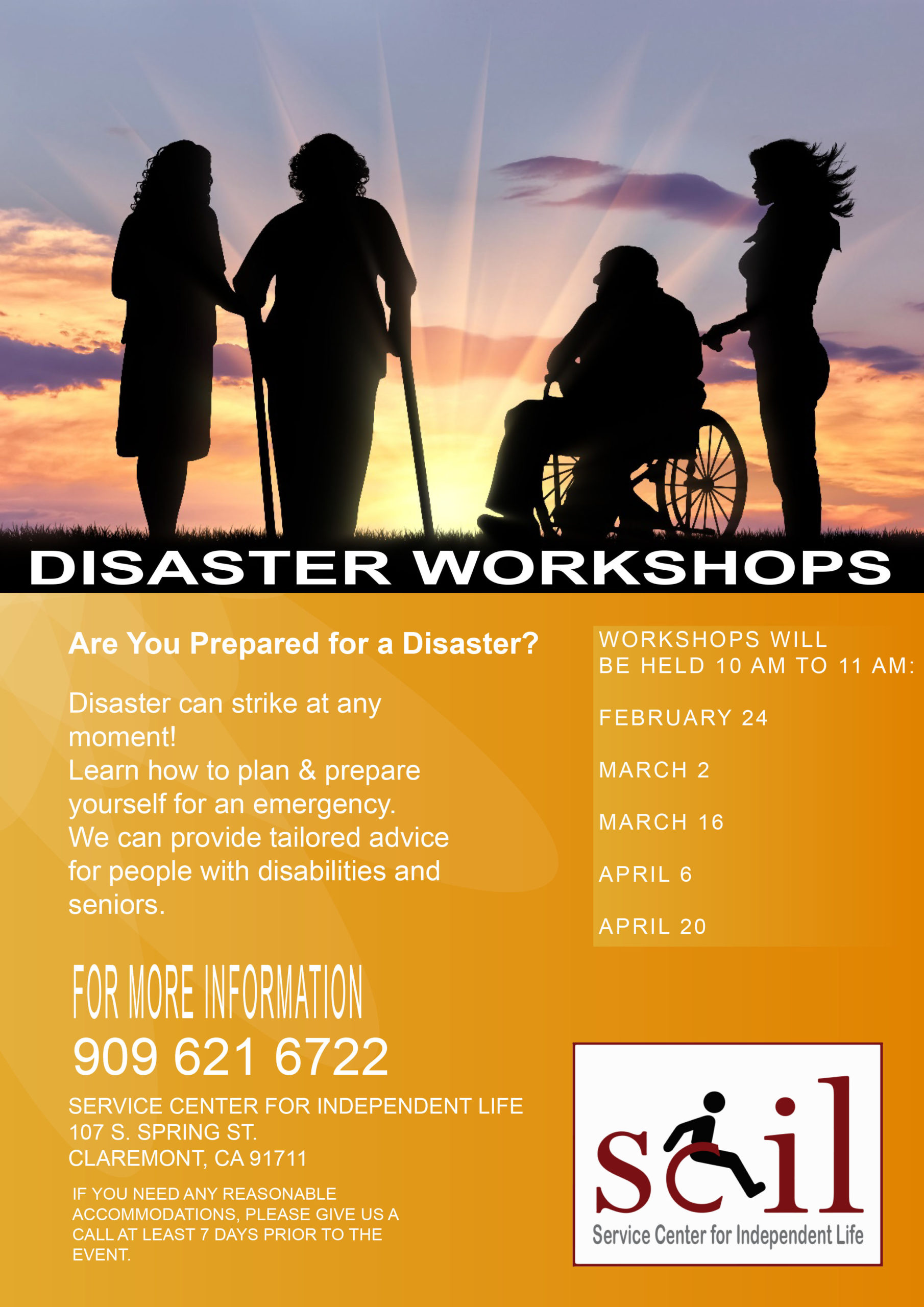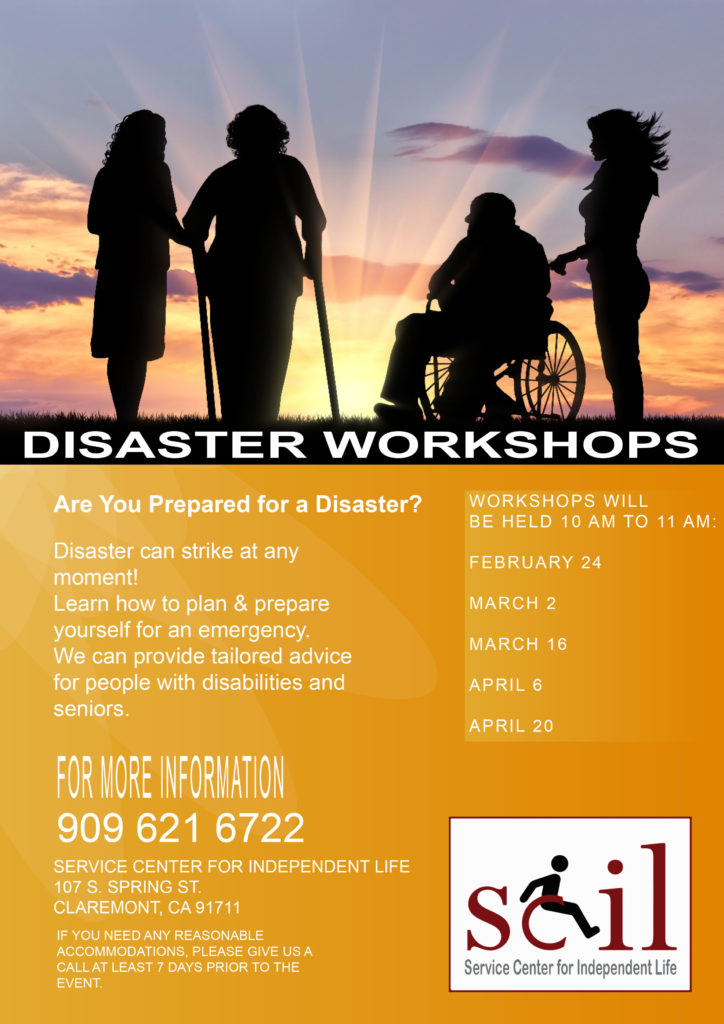 Are you prepared for a disaster?


Disaster can strike at any moment!
Learn how to plan & prepare yourself for an emergency. We can provide tailored advice for people with disabilities and seniors.
Our workshops will take place at our center 10 AM to 11 AM on the following dates:
February 24
March 2
March 16
April 6
April 20
Please call us at (909) 621-6722 for more information.

If you need any reasonable accommodations, please contact us at least 7 days prior to the event.

SCIL is an official charging center! Come charge your life saving devices in case of an emergency.

Include Common Emergency Scenarios When You Plan for a Disaster
Plan for the emergencies/disasters that are most likely to happen where you live
Be familiar with natural disaster risks in your community.
Consider how you will respond to emergencies that can happen anywhere, such as home fires and floods.
Consider how you will respond to emergencies that are unique to your region, such as volcanoes, tsunamis or tornadoes.
Think about emergencies that may require your family to shelter in place (such as a winter storm), vs. emergencies that may require evacuation (such as a hurricane).