San Francisco Virtual Adventure – Part One
by Shannon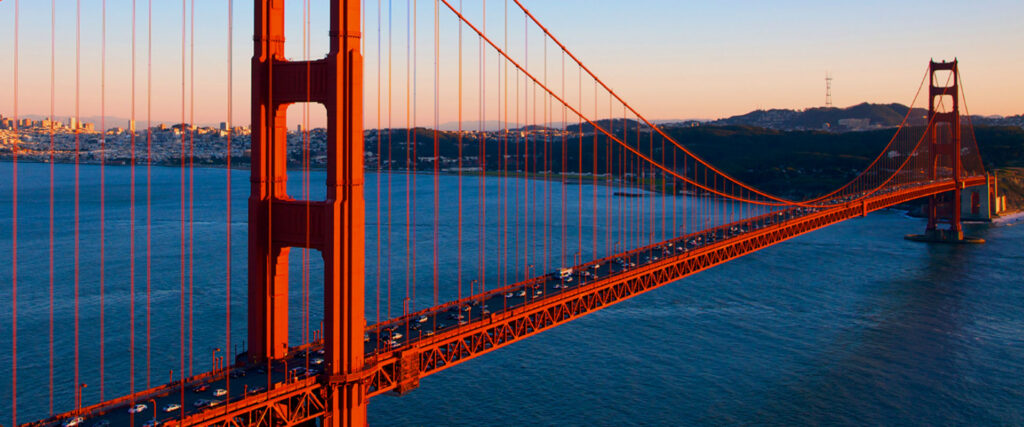 Welcome to SCIL's Travel Club where we'll go on virtual adventures (have imaginations will travel), be introduced to accessible travel resources, and even have a few interactive activities along the way!
Our first virtual excursion is to San Francisco. We're traveling with travel guides from New Directions, a travel agency based in Santa Barbara which specializes in special needs travel.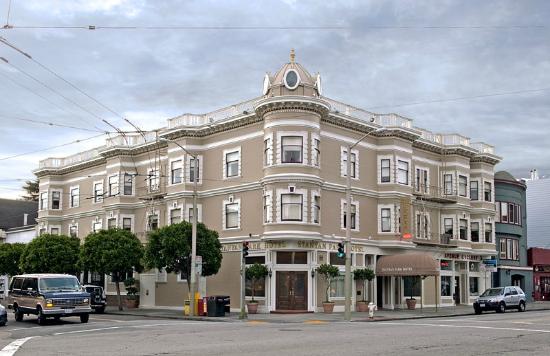 Our virtual home-away-from-home is the historic Stanyan Park Hotel. It was built in 1883 and is located right off Golden Gate Park in Haight-Ashbury!
We check in and have lunch at the hotel before heading over to Golden Gate Park.
1) How big do you think the park is? Here's a hint; it's 20% bigger than Central Park in NY! 
It consists of 1,017 acres of public grounds.
SOURCE: en.wikipedia.org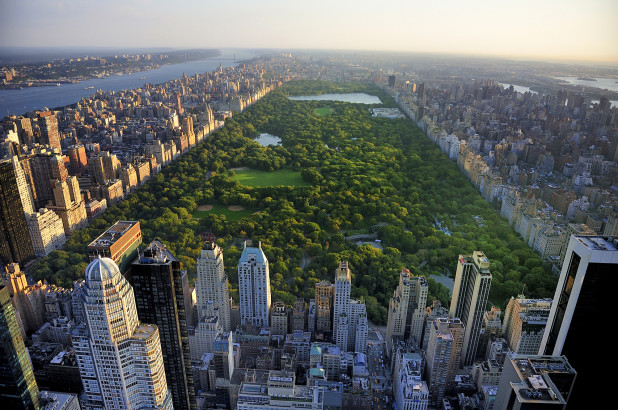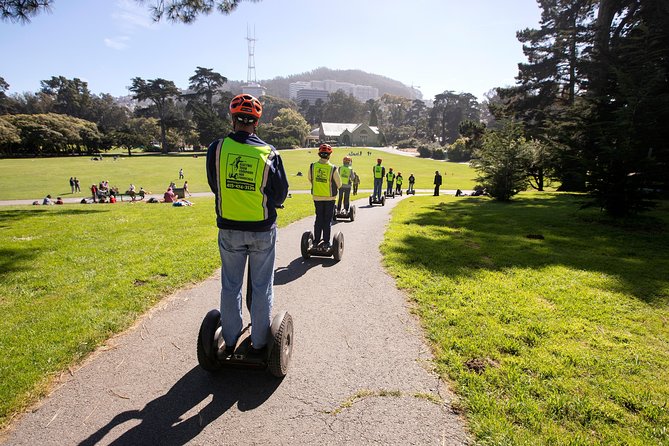 Those of us who are not in a wheelchair ride alongside on a Segway; thanks to Golden Gate Park Tours!
We'll ride through the Botanical Gardens that civil engineer William Hammond Hall designed.
2) How old do you think he was at the time?
In 1871, at the age of twenty-five, William Hammond Hall was contracted to design Golden Gate Park after submitting the lowest bid. To his credit, he designed the classical park without knowing the first thing about landscape architecture. He built the most important park structures over the next five years.
SOURCE: horthistoria.com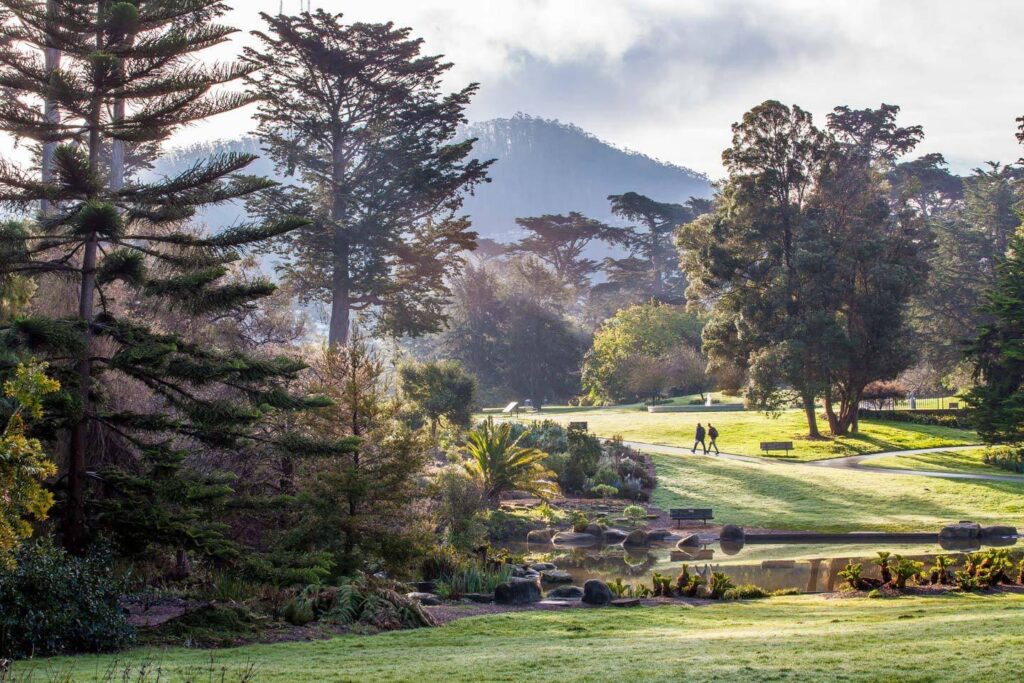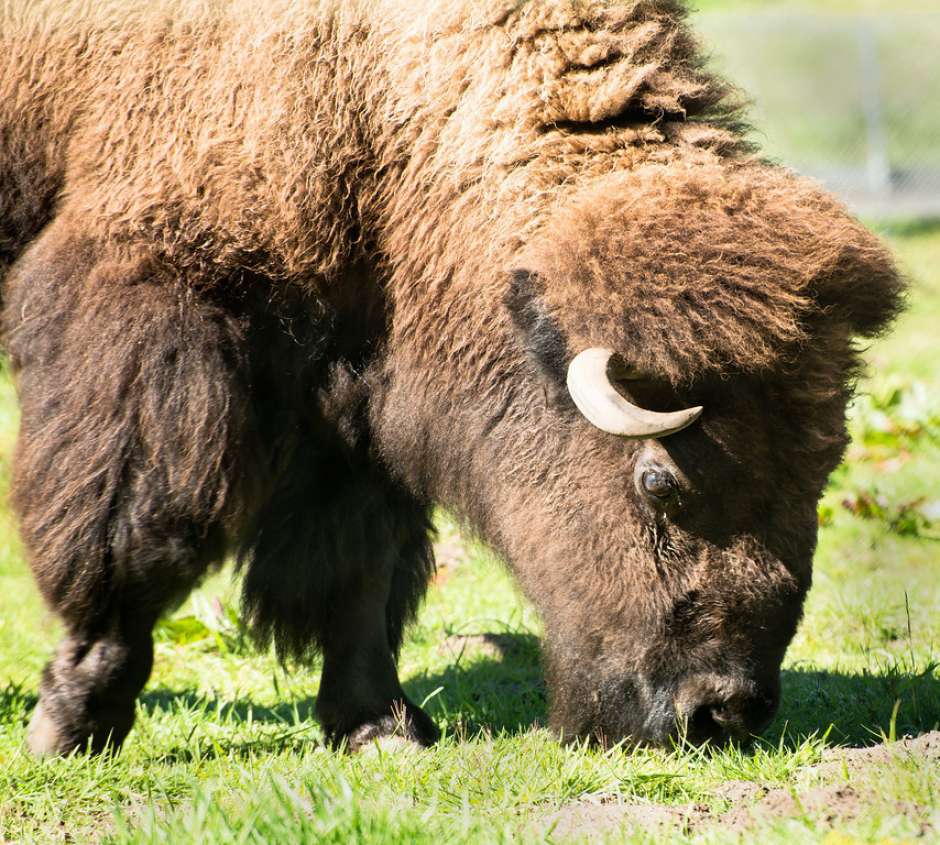 Maybe we'll even see some Bison mowing the grass!

We'll definitely stop by the Conservatory of Flowers!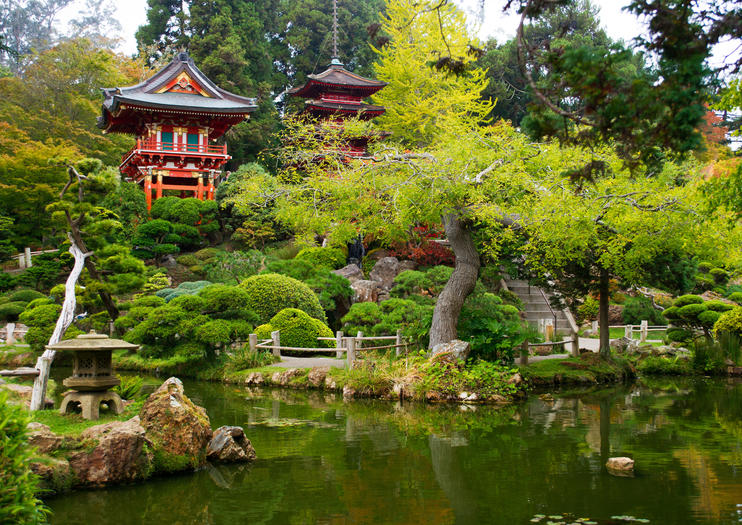 And, the Japanese Tea Garden too! 
But all good things must come to an end… plus our tummies are beginning to grumble!
So, we stroll two blocks north to Geary Blvd and have a delicious dinner at Cassava – a cozy neighborhood restaurant specializing in American cuisine.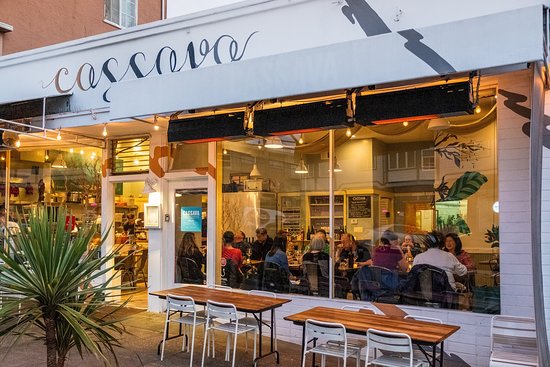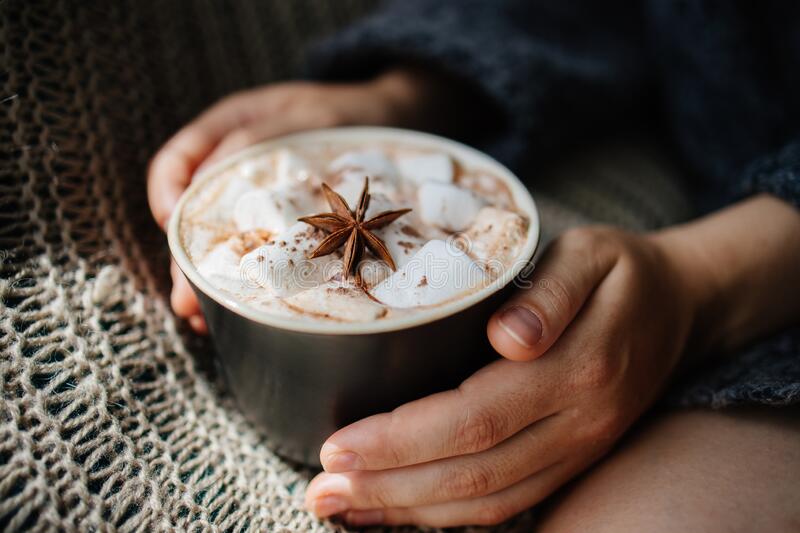 With full bellies and big smiles, we head back to the hotel to relax with a mug of hot cocoa (don't forget the marshmallows), and talk about our day. We call it an early night because in the morning we're scheduled for a private tour of Alcatraz Island!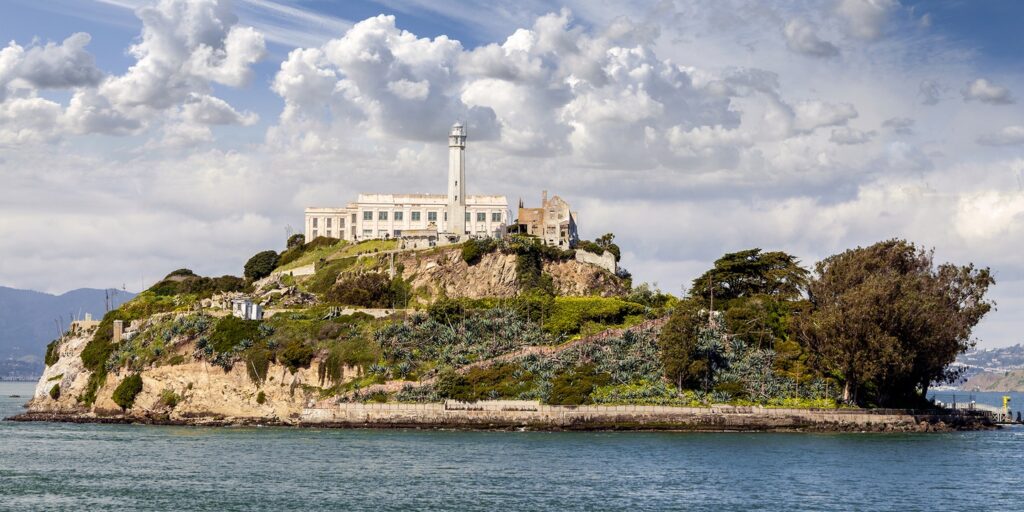 Alcatraz had some famous residents like Al Capone and Machine Gun Kelly who were imprisoned there during the 30's. It had the reputation of being escape proof due to the treacherous waters surrounding the island.
3) However, 3 men did escape in 1962 never to be heard from again. Some say they drowned. Some say they beat the odds. What do you think?
Click Me to View the Story!
Their elaborate plan involved excavating an escape route through ventilation ducts in their cells, creating life-like dummy heads out of paper mache and human hair, forming a body under their blankets with towels, climbing up to the roof through a ventilation shaft and then sliding down a kitchen vent pipe. Where they escaped in an inflatable raft made from 50 pilfered raincoats. Their escape went undetected till morning. By then, they were long gone, never to be seen again.
While no bodies were ever found, the official story was that they drowned, supporting Alcatraz's reputation for being 'escape proof.'
In 2013 – almost 46 years later – a letter claiming to be written by John Anglin alleges that the three of them did in fact survive.
It reads: 
"My name is John Anglin. I escaped from Alcatraz in June 1962 with my brother Clarence and Frank Morris. I'm 83-years-old and in bad shape. I have cancer. Yes, we all made it that night but barely! Frank passed away in October 2008. His grave is in Alexandria under another name. My brother died in 2011. If you announce on TV that I will be promised to just go to jail for no more than a year, and get medical attention, I will write back to let you know exactly where I am. This is no joke."
The letter was tested for fingerprints by the FBI but results were said to be "inconclusive". No announcement was ever made on TV, nor was the letter released to the family or made public until 2018. John Anglin (or the man claiming to be him) was never heard from again.
Back in 2012, US marshal Michael Dyke, who inherited the case in 2003, said he had seen enough evidence to make him wonder if they could still be alive. Such as reports that the brothers' mother received flowers with no card for several years after their disappearance, and rumors persisting that they attended her funeral in 1973 disguised as women.
In Alcatraz's 30 years of operation, Frank Morris and the Anglin brothers are three of just five criminals to have been unaccounted for following their escape attempts, with 23 caught, six shot and killed, and two having drowned.
The prison shut down a year later in 1963 and is now a popular tourist attraction.

So, did they drown or did they beat the odds. I think the latter. What do you think?
SOURCE: durangoherald.com 
Article by Eric Risberg – Associated Press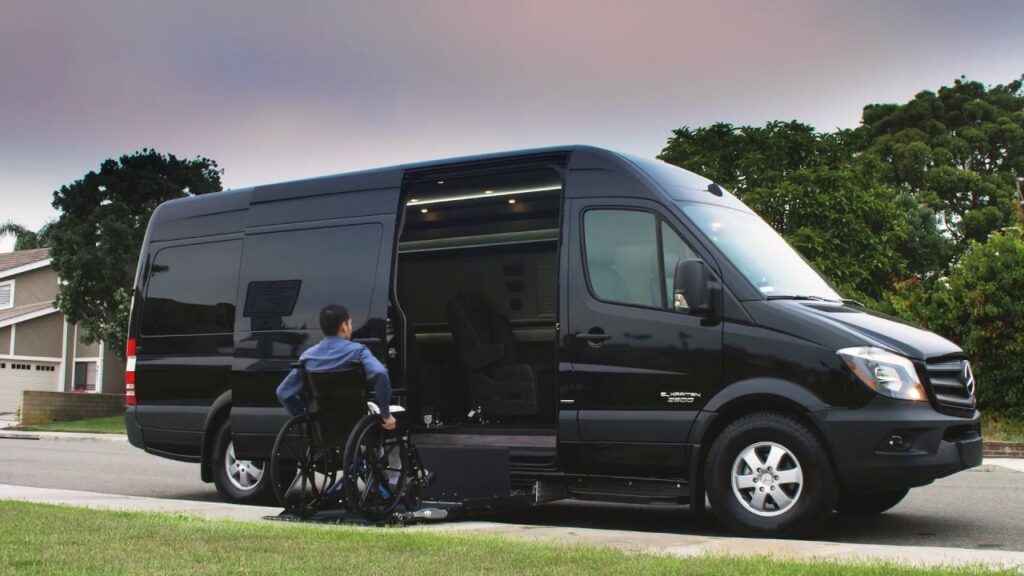 Our New Directions travel guides pick us up in their El Kapitan Mobility Vans and take us on the 49-mile Scenic Drive around San Francisco! Some of the sights we see are:
The Golden Gate Bridge. 
We learn many fascinating facts about it. Such as it cost $35 million dollars in the 30's when it was built; which is like $1.2 billion today!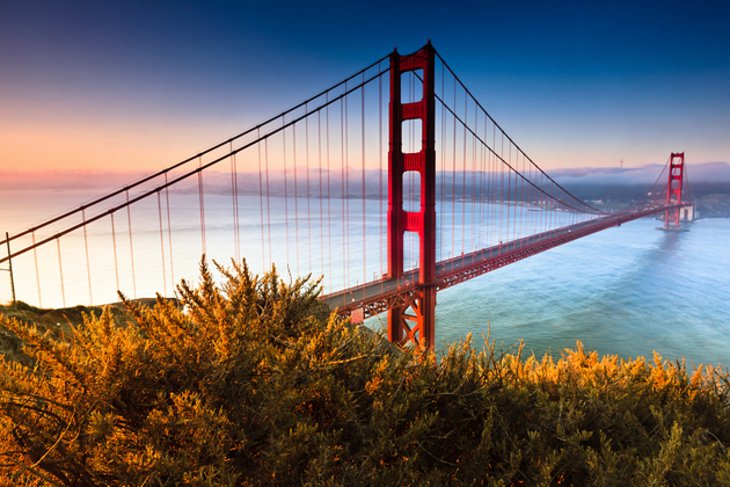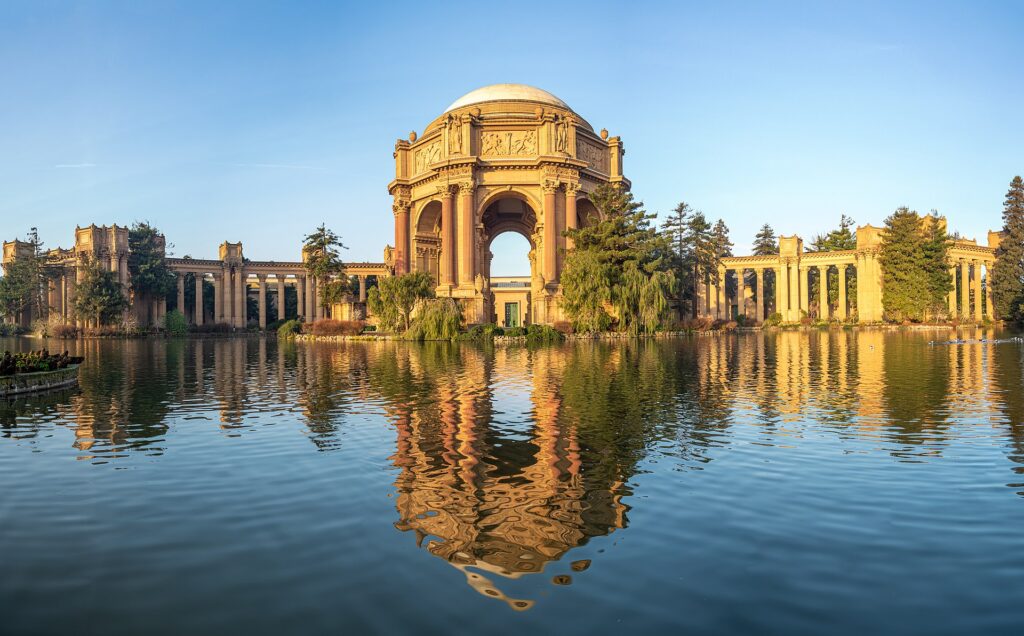 We drive through the Presidio and see the magnificent Palace of Fine Arts built in 1915 – one of the few surviving structures from the Panama Pacific Exposition! 
A few of the New Destination Travel Guides meet us at the USS San Francisco Memorial Parking Lot near Ocean Beach.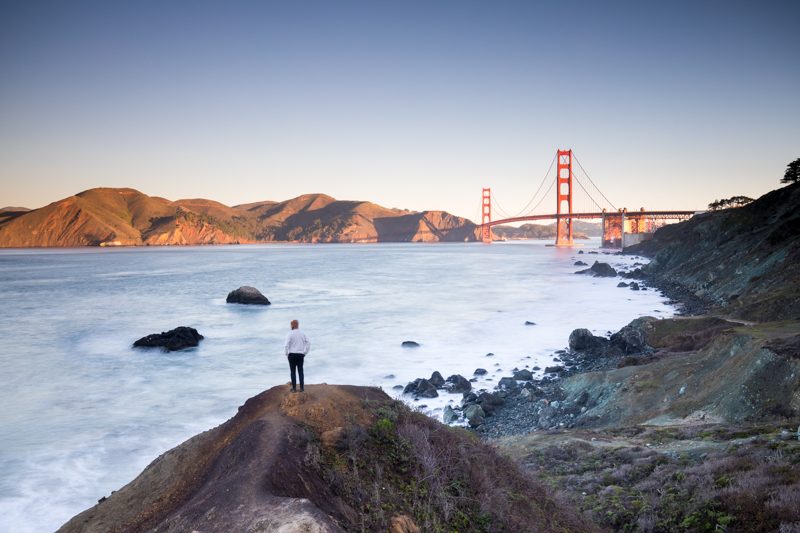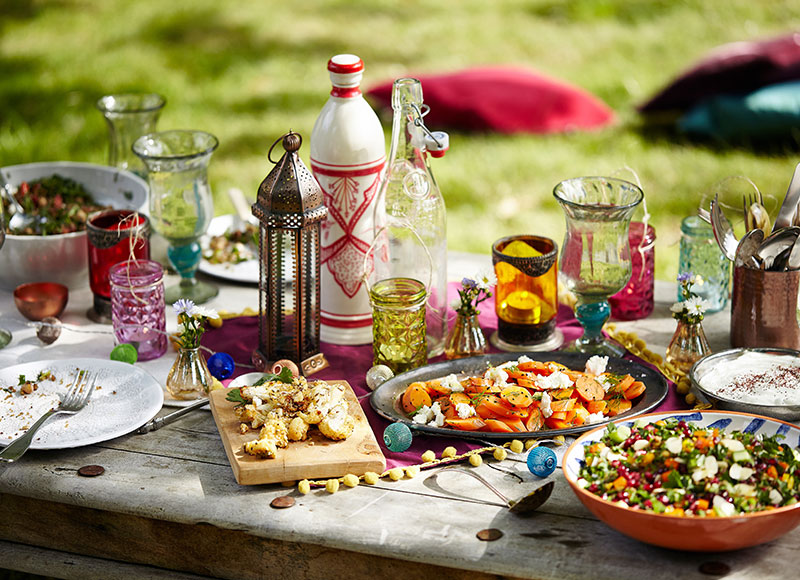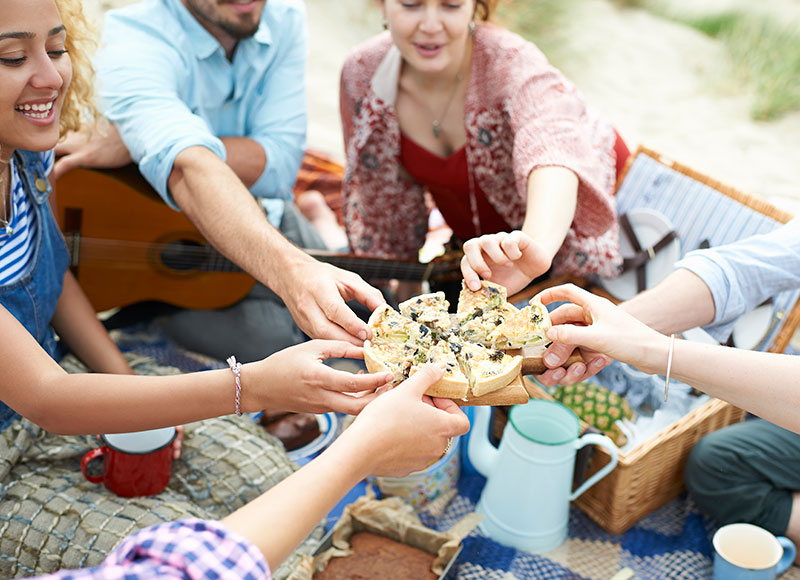 They arrive ahead of us and prepare a lovely picnic lunch over-looking the water.
They clearly went to a lot of trouble to set a beautiful table for us (surprisingly no plastic anywhere!). There is quiche, several kinds of salads, and ham and cheese scones, along with a variety of other picnic goodies. After our light but filling lunch we thank our Travel Guides and get back in the vans. There's much more to see on the 49 mile Scenic Drive! 
We drive through Nob Hill, Union Square, China Town, the lively Castro District, and even see the most crooked street in the city–Lombard Street! In the 20's the residents wanted the sharp twists and turns implemented as a safety measure for the cars of the day!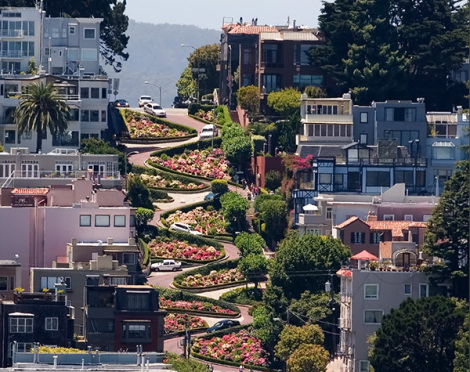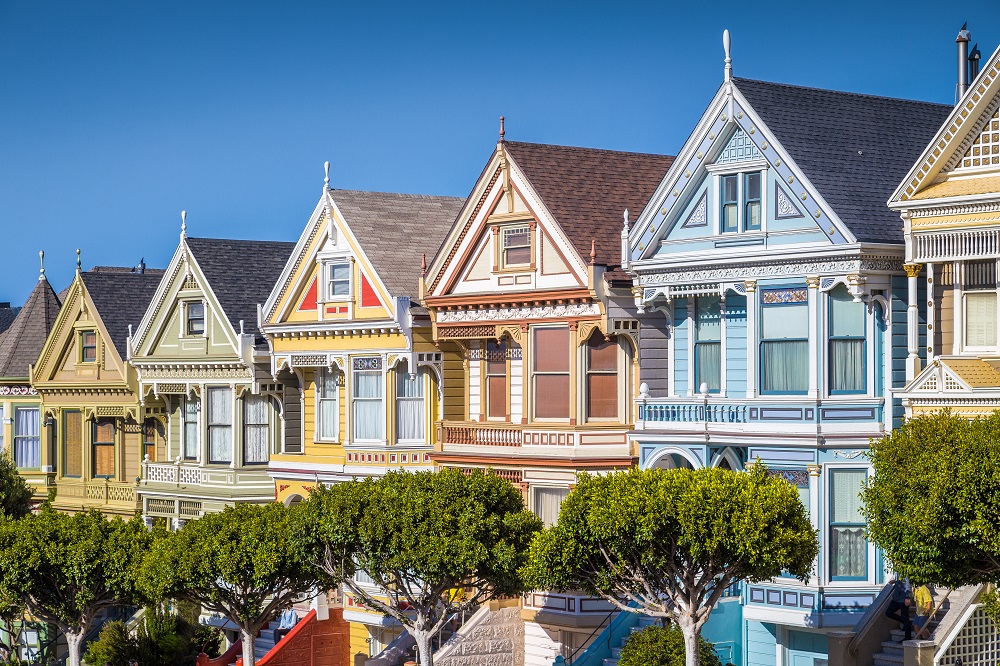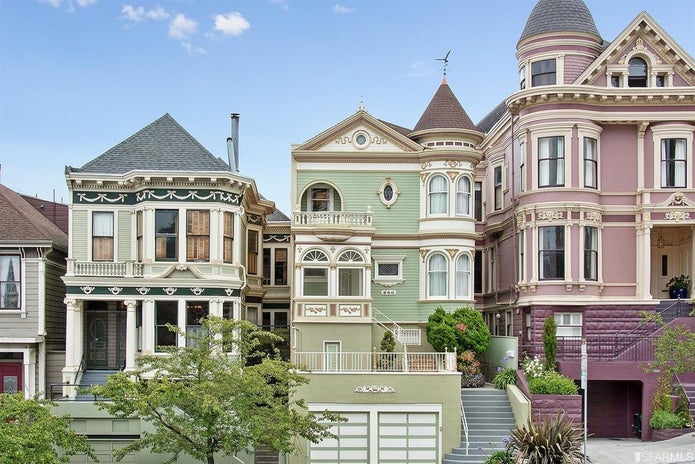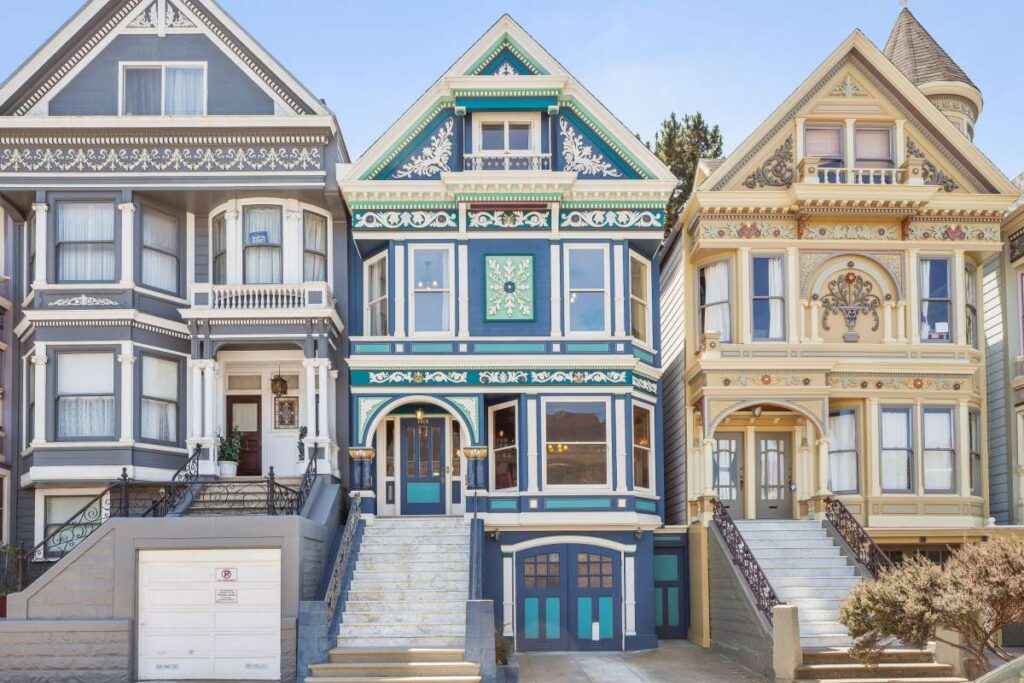 We drive by the 210' high Coit Tower, Japantown, the Mission District, the Embarcadero, and the Seven Painted Ladies.
4) Do you know what the term 'Painted Ladies' means? The answer on our website!
Click Me to View the Answer!
 They're symbolic of the famous California Gold Rush. With so much money coming into the city, San Francisco builders wanted to show off their newfound wealth with these grand homes. That's why they have so many dramatic windows, decorated rooflines, and turrets.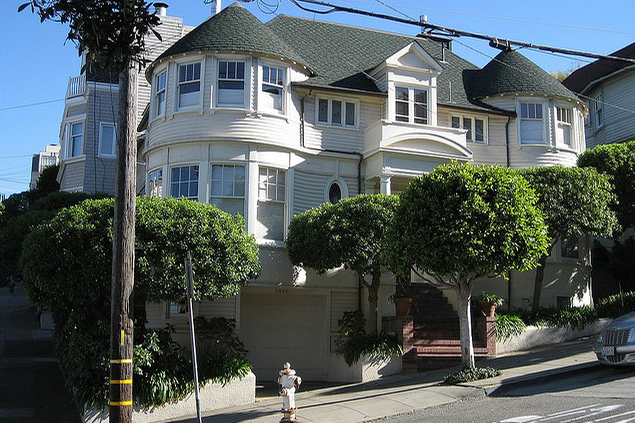 After a unanimous vote, our guides take us by the famous Mrs. Doubtfire house in Pacific Heights where Robin Williams took make-up to a whole new level!
5) The 3,300 sq ft house recently sold. Do you know how much it sold for?
Click Me to View the Answer!
The iconic four-bedroom home in the Pacific Heights neighborhood of San Francisco sold for $4.15 million.
SOURCE: hollywoodreporter.com

Our New Destinations tour guides drive us up to Twin Peaks, named for a pair of 922-foot-high summits. It has a grassy 64-acre hilltop park that features 360 degree views of San Francisco. We take in the panorama vista and give our cameras a work out. 
WOW! Now, that is some view!
Next, to Fisherman's Wharf!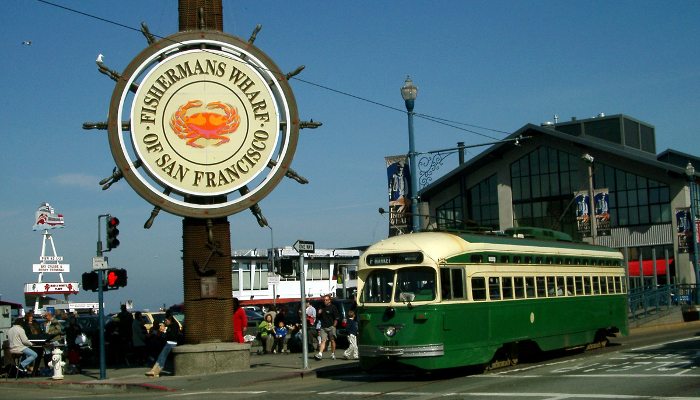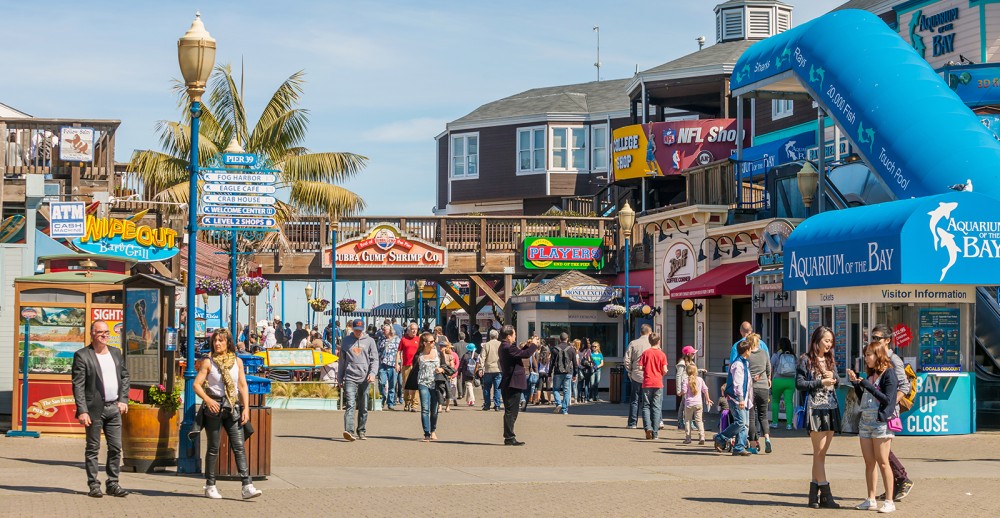 There are a lot of great places to visit at Fisherman's Wharf like the Aquarium of the Bay, Madame Tussauds, Ripley's Believe it or Not, Ghirardelli Square, & the Specialty Shops on Pier 39. But we just don't have the time to stop today.
Maybe we can come back tomorrow…
As for now, we're heading back to the hotel to relax a bit. We have dinner reservations tonight at the infamous Tongo Room at the Fairmont Hotel!
As we arrive at the Fairmont the van is filled with gasps. Built in 1907, this Nob Hill Grande Dame is an architectural beauty and nearly took everyone's breath away!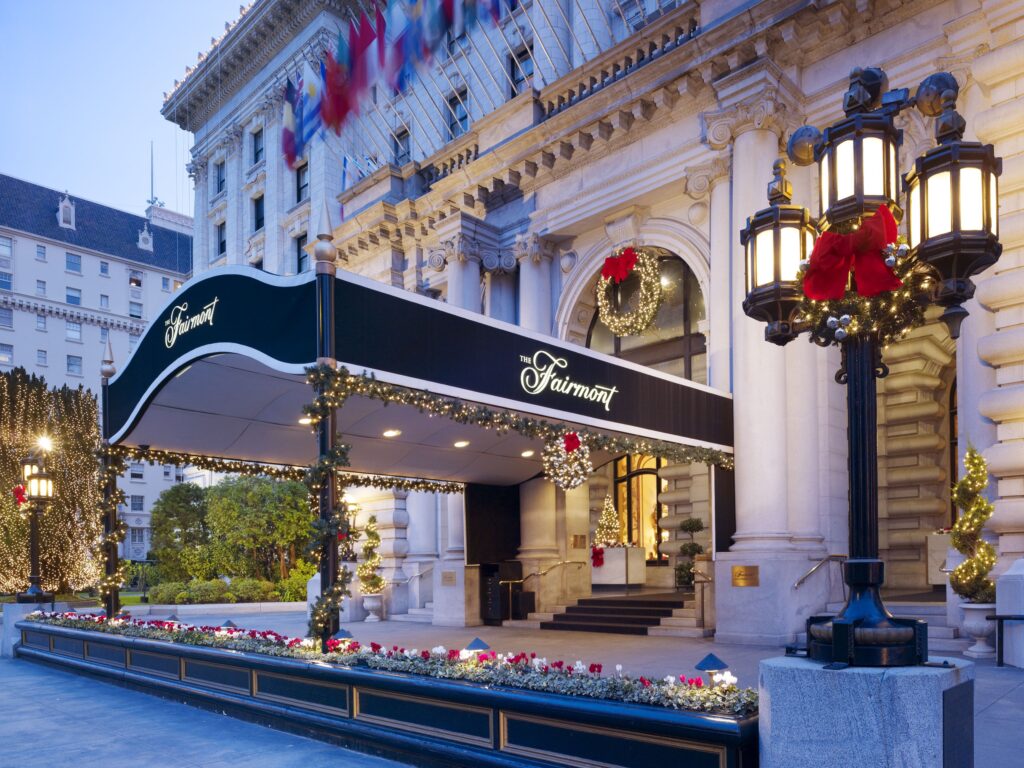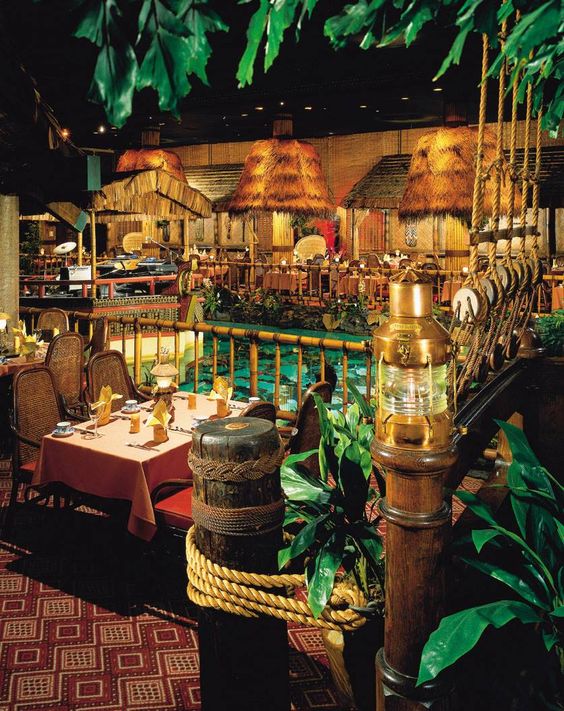 We enter the Tonga Room and hear thunder and see flashes of lightening! It was like walking into Disney's Enchanted Tiki Room without the animated parrots! Rain was falling over the 'lagoon' with a floating barge and a band playing Lionel Ritchie's 'Sail on.' Wow!
In 1929, the ornate 75' indoor swimming pool was installed in the basement of the Fairmont. In 1945, MGM's leading set director was hired to turn it into a lagoon!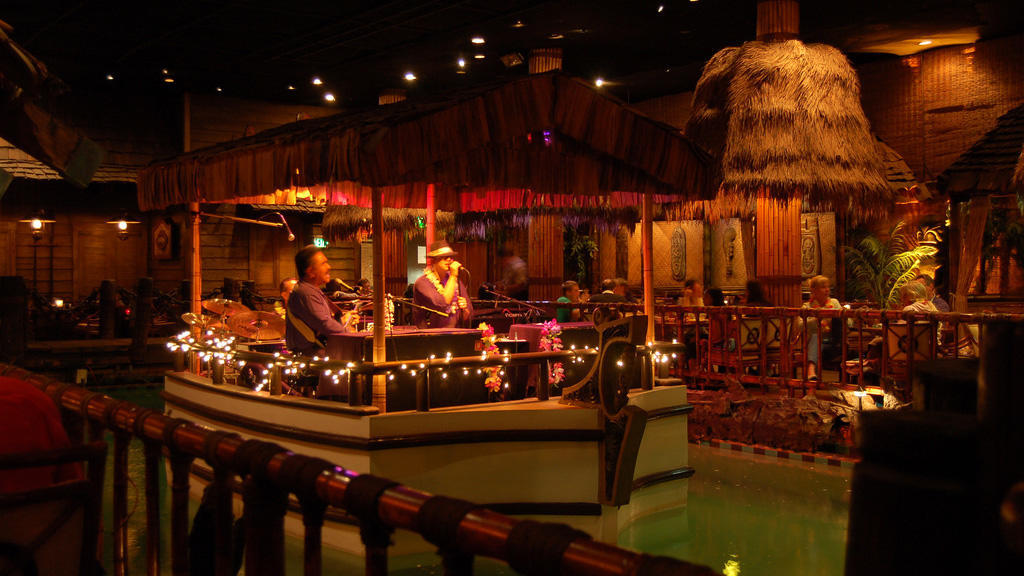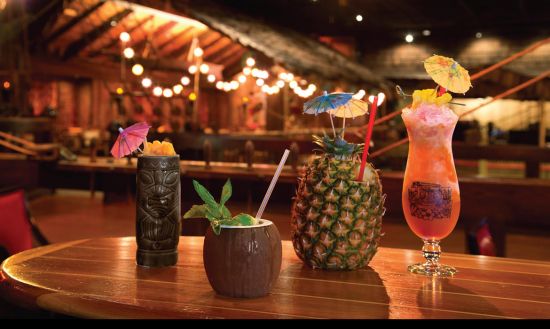 A restaurant and tiki bar were constructed around it. What a super fun place to have dinner with our fancy fruit mocktails!
Now your mission, should you choose to accept it, is to choose which of these five Fisherman's Wharf locations you think we should go back and visit in the following poll.
The location with the most votes will be included in PART TWO of our Virtual San Francisco Adventure coming soon in the February edition of the SCIL Newsletter!
I hope you enjoyed our travels so far! Be sure to check out our website to find the answers to the trivia questions as well as see more detailed information about the travel resources and the places we visited!